IT that works for you
Started in 2007, Pineland Cogentes is a complete technology solution provider. We are 100% committed to making sure business owners have the most reliable and professional IT service in the Southeast. Our team of talented IT professionals can solve your IT nightmares once and for all.
Here's why so many businesses depend on Pineland Cogentes for complete IT services and support:
We don't charge higher rates for after-hours work during tax season. We realize that you don't work normal business hours during tax season. So, we add extended support hours during that time to make sure your systems are working when you are.  And, we don't charge overtime rates for after-hours work during tax season or when deploying updates to your critical systems during non-working hours throughout the year. Other IT firm's DON'T provide after-hours support or, if they do, charge exorbitant rates for any support outside normal business hours.
We understand accounting firms. With over 50 years of collective experience supporting accounting firms, we have deep knowledge of accounting systems from vendors like Thompson Reuters, CCH, Intuit, Drake and Sage and are able to quickly resolve many problems without having to engage their technical support teams. We guarantee that we can reduce downtime and increase productivity through timely resolution of issues with these core systems.
We assign a dedicated technician for every account. We guarantee that you will always get a technician who knows your environment and can focus on solving the problem, not learning your business and systems. Most IT firms handle all incoming support calls with a helpdesk which has a high employee turnover rate, resulting in customers rarely getting the same support technician each time they call. We dedicate a primary technician to every account and provide 2 to 3 backup technicians who are familiar with your business and your systems. Our average employee tenure is 7 years. With such a low turnover rate, we can guarantee knowledgeable and experienced technicians will always work on your problems.
We focus on protecting your client data. Securing your client data is our primary focus. Most IT firms only focus on fixing issues and patching systems. While we do provide those services, we are constantly evaluating new product offerings, training offerings and creative solutions to help you keep your systems and data protected from the ever-evolving cybercrime landscape. Cyber criminals are always designing new ways to compromise your systems and steal client data, so your IT services partner should be just as diligent in protecting your network.
We Guarantee 10-minute response time. If you have a critical network outage, we guarantee a 10-minute response time. For other, non-emergency issues, we guarantee that a friendly, local technician will be working to resolve your issue within 1 hour or less of your call or email. We put this guarantee in writing in every customer contract and consistently beat these service level agreements with an average response time of under 10 minutes. Most other IT firms DON'T guarantee response times in writing and take an average of 4-6 hours to respond. If your company has an average of 1 support request a week and it takes your technician 4 hours to respond each time, you'll end up wasting 208 hours – or 8.6 weeks – WAITING on your technician to simply respond to your request; and that doesn't account for the time it may take them to resolve the problem.
We provide a 100% Satisfaction Guarantee. If we can't solve your problem to your satisfaction, then you don't pay. It's that simple.
Our custom service packages deliver what you need and want without overstepping the boundaries of your budget. From cloud services to data backup, Pineland Cogentes is here to team up with you and your company for expert support.
Company Culture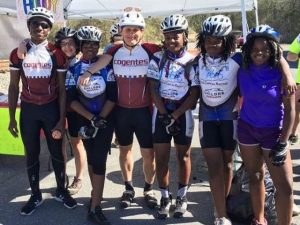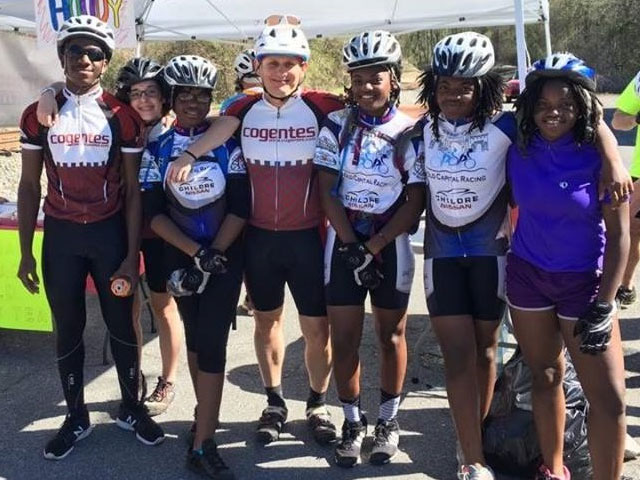 At Pineland Cogentes, ours is a culture of Community Involvement. We encourage our employees to participate in various leadership roles, ranging from serving on boards for local organizations, to supporting improvement of our schools, and volunteerism for charitable functions. Some examples of our involvement are: the Milledgeville-Baldwin Chamber of Commerce, Bike Walk Baldwin, Cafe Central Soup Kitchen, the Oconee River Greenway Foundation, Live Healthy Baldwin, Keep Milledgeville-Baldwin Beautiful, Georgia Cancer Support, Partners in Education, Georgia's Old Capital Museum, and The Milledgeville Film Festival. We donate time and services to non-profits, as well as work actively in sponsoring community events. We also support the Work Ready initiative in our area by maintaining a staff of student interns for career shadowing and on-the-job training. In short, Pineland Cogentes and its team members are committed to giving back to and supporting improvement within our community.
Our Vision
Our vision is for each of our clients to be able to focus 100% of their energy on growing their business unencumbered by technical issues.
Our Mission
Our mission is to provide world class customer service and technical support while making every client feel as if they are our only customer. We will achieve this mission by applying our Core Values of Excellence, Integrity, Innovation, and a Servant's Heart in everything we do.
Multiple Locations: Atlanta, Milledgeville, Metter and Vidalia
We are just a short drive away from any location in the state!